9:30am

Registration

10:00am - 10:15am

Welcome Speech by Anil Wanvari, Founder, CEO & Editor in chief, Indiantelevision.com Group

10:15am - 11:00am


The Risk Takers

Key Themes:
The gamble with differentiated channels - is it paying off?

Moderator: Sam Balsara, Chairman, Madison World

Panelists:

Mahesh Samat, Founder and MD, EPIC Television Networks Pvt. Ltd
Tarun Katial, CEO, Reliance Broadcast Network Limited

11:00am - 11:45am

Changing the dynamics of TV content

Key Themes:
Is it needed? Can we change the current content landscape? Can we think outside the box, think beyond day and night parts? Other formats of programming on TV - like short formats? Change the language of TV content? Can we keep nurturing new creators and talent? International co-productions for the domestic market that can travel? Can we collaborate on writing also? Genres? How do we get ahead of the curve? Is there a best practices model for content creation? How does one archive thoughts and processes? Is there a better way to ensure producers investing in newer schools of content creation have access to the right broadcaster/ buyer?

Moderator: Sukesh Motwani, Television Content Producer and Broadcast Consultant

Panelists:

Mukesh Sharma, Additional Director General, Doordarshan, West Zone: Mumbai
Pradeep Hejmadi, Business Head, Zee TV
Purnendu Shekhar, Writer
Sanjay Upadhyay, Head of Content: Regional Network, Viacom18
Satyajit Bhatkal, Director of Satyamev Jayate
Siddharth Malhotra, Director, Producer & Creative Head, Cinevistaas Limited
Sumeet H Mittal, Co-Founder / Director, Shashi Sumeet Productions Pvt. Ltd.

11:45am - 12:00pm

Tea

12:00pm - 12:15pm

Virtualizing the content supply chain - A presentation by Ankur Jain, VP & Head of Sales, India & South Asia, Prime Focus Technologies

12:15pm - 1:00pm

The Fiction Friction

Key Themes:
The fiction landscape – the thought process, the stumbling blocks, the way forward

Moderator: Monisha Singh Katial, Head of Content and Operation, IPR Times Group

Panelists:

Gajra Kottary, Author and Scriptwriter

Ila Bedi Dutta, Writer and Producer

JD Majethia, Founder, HATS OFF Productions

Nivedita Basu, Creative Director, Balaji Telefilms

Ravina Kohli, Creative Head, EPIC Television Networks Pvt. Ltd

Vikas Gupta, Programming Head, MTV

1:00pm - 2:00pm

Lunch

2:00pm - 2:20pm

Keynote: Justin Scroggie - The global format landscape

2:20pm - 3:15pm

Comedy fix!

Key Themes:
Are we getting stale in our comedies?  Is there some fatigue setting in? Where is the talent? And does this talent see TV as a viable medium? With channels dedicated to comedy, can we start creating original content which can also travel?

Moderator: Anil Wanvari, Founder, CEO & Editor in chief, Indiantelevision.com Group

Panelists:

Asit Modi, Director, Neela Telefilms Pvt Ltd

Tanmay Bhat, Co-Founder, Member of AIB

Vipul Shah, Writer & Producer, Optimystix Entertainment

3:15pm - 4:15pm

Thinking Digital

Key Themes:
From the conceptual stage and how to monetize – through websites, YouTube, mobile? How do we get writers who understand this? Valuable insights from success stories in the digital content space

Moderator: Anant Rangaswami, Editor, Storyboard, CNBC-TV18

Panelists:

Aditya Swamy, EVP Viacom18 Media and Business Head - MTV & MTV Indies

Arunabh Kumar, Founder & CEO, The Viral Fever & TVF Media Labs
Rajjat Barjatya, Managing Director & CEO, Rajshri Entertainment Private Limited
Samir Bangara, Co-Founder & Managing Director, Qyuki Digital Media

Satya Raghavan, Head of Content Operations India, YouTube

Shabir Momin, MD & CTO, Zenga Group

Uday Sodhi, EVP and Head - Digital Business, Multi Screen Media Pvt. Ltd. (Sony Entertainment)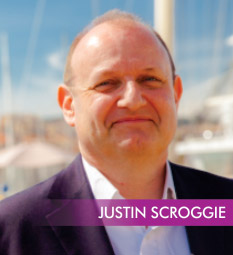 by Justin Scroggie
Justin is a Format Doctor, format creator, and Chief Creative Officer & Partner of The Format People Group. As a Format Doctor he works as an expert consultant with both broadcasters and production companies around the world to diagnose and solve issues with their formats, from development to pilot to post-production.
He creates formats to order, and runs Format Development Units within broadcasters. He has expertise in many genres including gameshows, talk, reality, factual entertainment and lifestyle. Recent shows on which he has consulted include Sing My Song (China), Reclame Aub, Splatalot!, Jamie's Dream School, One Day Leader, I Want to Sing Gospel, Big Break Legacy, Rize Msanzi, My Top Billing Dream, Mania!, Total Blackout, Prank Science, George Stroumboulopoulos Tonight, Canada's Greatest Know It All, Power Struggle, Thumb Wars.
The two day Master Class will focus on how to generate good format ideas, how to turn good ideas into great formats, will examine the DNA of a format that makes it sellable and the format bible.